Alan Butler heads up EMEA marketing for data backup and security providers Datto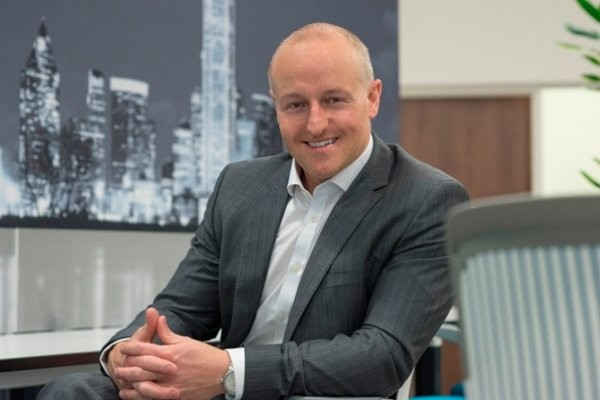 Alan Butler heads up EMEA marketing for data backup and security providers Datto.
Describe your company and the products you are marketing.
Datto is the world's leading provider of MSP delivered IT solutions. The products we provide include Unified Continuity, Business Management, Networking, and File Backup and Sync, underpinned by the Datto Cloud and delivered via Cloud and SaaS platforms.
Are you the most senior marketing person and what is your reporting line?
I am responsible for all marketing in EMEA for Datto, and report into Global Marketing Leadership.
How did you enter into a marketing career?
Marketing has always been an area of business which interests me. The ability to influence thinking and decision making before you even talk to another human being, both intrigues and drives me. It's also a function that's become increasingly data driven, and with the rise of digital business and developments in supporting technology for the field, there's never a dull moment!
And how did you enter the technology sector?
I have always had a passion for technology and the value it can provide us. My big break was working in technology media; a fantastic place to really see under the hood of the industry, including how technology vendors start and rise, how the IT channel operates across the globe into regions and countries, and the general ups and downs of all the key players that make up this fantastic ICT industry as a whole. The speed of change really is unprecedented.
Which marketing technology or tools do you rely on?
Martech is a common term today and really optimises the change that has happened to marketing as a function in the past 20 years. Go into any marketing department and you will see a plethora of tools and systems used by the teams. At Datto we are much like any other vendor and operate with a wide selection that supports the marketing functions within the department. The real challenge or indeed the opportunity, is to ensure the tools and systems complement and work together. In many respects, IT tools and platforms have merit on their own but if they are unable to integrate and provide accurate insight, clarity in data and drive positive actionable outcomes, they just become lost.
Which new-wave technologies do you think will transform marketing?
I think as a first step marketing departments need to streamline their environments. They are very technology and data intensive, and many tools that exist simply don't deliver. As with any IT-intensive environment, too many standalone tools that don't integrate can actually slow busines down considerably. That said, technologies that enable faster data driven decisions that are accurately understood, validated, and can enable faster execution of business-driven outcomes (not just marketing outcomes) will always be at the top of the wish list.
What is the most frustrating element of working in marketing?
Having experienced a wide range of marketing departments within some of the world's leading technology companies, I believe it's fair to say that every marketing department has its frustrations. But I tend to bucket these frustrations into three core areas, not in any given order. 1. People 2. Process 3. Planning. Everything in operating a marketing department will align to these three areas. Tools are a part of your process to operate, people of course make things happen, and planning is the deliberate motion to doing what we think will make a difference. The most defining area for me is people. Having the right skilled people, who positively collaborate with respect and trust in each other, embrace ownership and accountability to deliver, will raise the value of any marketing department and how it operates.
What would you like to see improve in technology marketing?
The technology industry moves fast! That's both the excitement and the challenge, and it's felt across all GTM departments within tech companies. The best improvements I have personally seen come when department leaders take the time to agree together a set of goals through to outcomes for everyone to focus and rally behind. If this is not done then unfortunately you get RAM: not random access memory but random acts of marketing and random acts of management.
Is there an over-reliance on KPIs in technology marketing?
I believe in measuring what you use. If you're measuring something and don't use it, stop measuring it. Equally, utilise data KPIs that have meaning to the whole business, not just the marketing department. So, when you make your GTM business agreements and build a collective plan, apply the business KPIs so the results are understood by the business as a whole, not just marketing.
Do you think that the marketing landscape is changing and if so, how are you transforming the way marketing operates in your organisation?
Customer, market and competitive data that is meaningful and actionable, is the transforming foundations. Customers for life, not just for a quarter, means that the post-sale experience is more important than ever before. The current state of our world means the importance of looking after your customers has been accelerated faster than ever before, and for all the right reasons. The very interesting test for the marketing landscape right now, and this will be a tough pill to swallow, is realising you can build and execute a zero cost marketing plan if you have the people and the processes and the plan aligned. This means your internal data from every source in which your company collects it, how your people understand it and extract meaningful insight from it, and then collectively build and execute a plan from it using your own company tools to bring it to life. And this isn't groundbreaking new stuff. This is about your shop window (website) your email automation platforms, your database, the social platforms and your people and your sales, engineering and success teams all pulling together in a set of planned motions. The only true cost is time and resource effort to execute. That's something we've learnt and excelled at very quickly in the past four months here at Datto.
How much time a week would you say you spend on future planning/experimenting or research?
So, I don't think there is a hard and fast rule to this, other than the guiding principles outlined above. We know technology moves quickly, products and service features and updates can be weekly, monthly in SaaS and platform terms. That said, I'm a great believer that marketing should be 6 months ahead, meaning we have to be leading the business and the narrative to the market so our GTM teams arrive in engagements that are welcoming and meaningful. We are a monthly driven business, yes quarters too, but to plan, experiment and execute in the same month and quarter will only end in frustration and failure long term. You must be ahead and that doesn't mean 100% locked. It means 80% locked to a plan with a 20% variable; anyone in tech marketing will know things come out of left field most quarters.
How many people in your marketing team?
Roughly, give or take, we have 60 to 70 people in the GTM marketing function.
What is the most important element of creating a great marketing team?
I think there are a few elements that must be present. Having the people and their skill sets is the first element. There has to be a trust and respect to collaboratively work as one team and you must structure your teams to achieve this. The second element is clear goals for the team to focus on. Without this you will get RAM (random acts of marketing) and good people will try and do what they think is right, without clear goals and direction from leadership. The third key to success is being passionate and driven to succeed as a team, making ideas come to life. If you don't have these elements tied to clear communication and clarity, you will quickly see cracks in your department appear and so will the business.
What is your marketing budget?
Less than it was five months ago, but as I said before, creative thinking at speed as a team will uncover meaningful alternatives. So you rise to the challenge, remove all blinkers and focus on making a difference.
How do you divide your time between leading as a manager and carrying out actual marketing?
I believe that everyone can be a leader regardless of position, and empowerment can be very motivational. I am personally driven by the success of the team, being proactive, rising to the challenge of providing solutions and owning it through to generating meaningful results. So as a manager I'm driven by the team's success and I want those in my team to be seen as industry leaders in what they do. I regularly roll my sleeves up and get stuck into making it happen with the team, and try and remove any roadblocks that would potentially stall the team and get in the way of business success.
How do you seek inspiration?
I tend to venture into the unknown looking at challenges and problems that can be solved to drive progression. I seek inspiration from others that also do this. Those that have been there, those that have done it, those that are pioneers. I aspire to always be learning, whether that's with new technology, new process, or new approaches. You could say I like to always be growing, both academically and as a person.
Which company and its marketing do you find inspiring?
I think there are some great examples of marketing that really have changed the course and direction of companies. I generally look at how leaders stay leaders and how disruptors establish a foothold. Both are very interesting in their own rights. That said, if I was pushed to say a name, I would call out Red Bull, watching how they disrupted giants in the early days to now becoming a giant today as a brand and a group of companies. Closer to the home of technology I would point to the rise of the social tech platform companies with their pioneering stories. Some that are still so young in the grand scheme of brands, but now amongst the most powerful and well known in the world.
How do you relax?
I wish I could, tech doesn't sleep! However, you might find me messing about in boats when the weather allows, or clay pigeon shooting with friends.