Alison Orsi, IBM EMEA VP and CMO takes part in the TechMarketers Q&A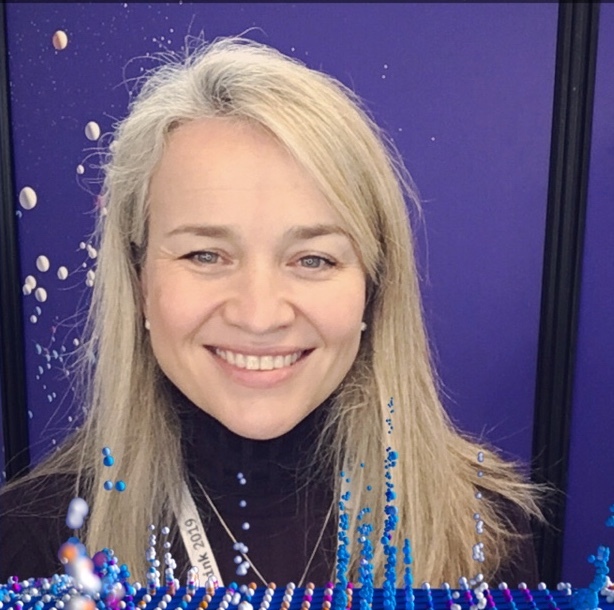 Alison Orsi, is an accidental marketing leader.
Describe your company and the products you are marketing.
IBM is a global technology company and the trusted business and technology partner for digital transformation. We are designing, building, and running the foundational systems and services the world relies on, applying data, knowledge, computing power and insights to solve the world's toughest problems. For businesses we are modernising and moving their mission-critical workloads to the cloud and helping to infuse AI deep into the decision making workflows. We market solutions across Data & AI, Cloud, Security, Blockchain, Systems and Quantum Computing which are all delivered and integrated into client work by IBM Services - the largest business and IT services organization in the world.
Are you the most senior marketing person and what is your reporting line?
I lead Marketing across Europe, sit on IBM's global marketing leadership team and report directly into the IBM's global CMO Michelle Peluso
How did you enter into a marketing career?
I'm an accidental marketer! My degree at university was in Geography and all I really wanted to do was to travel. A temp job at IBM funded my dream trip to South America. I was drawn back to IBM on my return and roles my colleagues had in the Marketing department. So I invested in getting the professional qualifications and joined IBM's PC division marketing team in a role that meant flying to two to three cities a week, all over Europe, the Middle East and Africa, helping our employees and business partners understand the value propositions and differentiators to sell our technology. I loved it!
And how did you enter the technology sector?
I am also an accidental IBMer. I was lucky enough to land in a company that continuously reinvents itself, invests in people and has values that I admire.
Which marketing technology or tools do you rely on?
We have an ever-evolving martech stack covering everything from client insights and NPS to media and campaign optimization to response lead management and channel efficiency. We are also fortunate enough to have a great Data & Analytics team who can augment these tools.
Importantly, we built a standard data foundation to provide radical transparency and a single source of truth to every marketer, globally. We built one data architecture from the ground up - and integrated our automation tools - allowing us to set standards for how we expect our marketers to work. We focussed on simplifying the user experience for the marketer - building front end tools for execution and optimization. That way, the specific tools themselves can change over time, and we can let the teams focus on their jobs, freeing our marketers to do marketing.
Which new wave technologies do you think will transform marketing?
AI and Blockchain. AI is changing what we know about our customers, how we interact with our customers and changing how we work. AI allows us to collect and understand more data, including tone, feelings, intent, personality - ultimately richer first party data to allow marketers to build better experiences. AI allows us to interact differently, for example changing ads from broadcast comms to moments of interaction. And finally, AI is changing how marketers do their work. For example, at IBM we have been testing AI alerts which flag issues - or potential optimizations - specific to a campaign. And these alerts also suggest potential solutions and sources of help if needed. Of course, AI must be handled responsibly.
Blockchain has the potential to revolutionise the media buying supply chain. For every $1 spent today only 40% gets in front of the customer - with so many complex hand-offs on buy side and sell side, DMPs and DSPs. By providing immutable records, Blockchain could allow for greater transparency and efficiency, and trust and traceability in every transaction. We're working with large advertisers in beta to see how we can get more dollars back in front of the customer.
What is the most frustrating element of working in marketing?
I love working in marketing - there's a new challenge every single day. Always something to learn, always a way to be better tomorrow. That said, I'd love to get to an effective multi-touch attribution model. Current measurements (which have significantly improved in recent times) are still too limited to properly represent the impact marketing can have.
What would you like to see improve in technology marketing?
I'd love technology marketing to be an unequivocal force for good. Making the world a better place is a guiding principle embedded in IBM's core values and that means ensuring that we apply tech responsibly, ethically and to deliver positive value for business and society, every day.
Is there an over-reliance on KPIs in technology marketing?
I guess it depends which KPIs you pick. It's important that we can credibly measure progress, and to have a blend of measures which represent the full impact of marketing including client experience, business outcome and brand health. We're working with a small set of objectives and key results centered on specific progress we want to make.
Do you think that the marketing landscape is changing and if so, how are you transforming the way marketing operates in your organisation?

Absolutely. We have been on a journey over the last three to four years to become client-centric, data-driven, agile to the core team. By putting the customer first and democratising the data we have, we paved the way for agile transformation in marketing. For us, that's a much a mindset change as it is methodology. Agile empowers our teams to experiment and to act, to use data to inform decisions and to learn. It helps us to embrace change and pivot quickly. The common methodology, commitment to common outcomes and rhythm of sprint execution means we can go fast. It's been incredibly useful as we've had to respond to the current pandemic and shift 100% digital.
How much time a week would you say you spend on future planning/experimenting or research?

At least two thirds - I'm constantly reviewing new ideas, new tools, better ways of getting the work done and most importantly how to help the team develop and grow.
How many people are there in your marketing team?
Approximately 500-plus.
What is the most important element of creating a great marketing team?
Curiosity. Our profession is changing so fast, the half-life of skills is rapidly reducing, I look for people who ask great questions, love to learn and embrace change - whether that's hiring or indeed growing talent within our teams.
What is your marketing budget?
Unfortunately, I'm not able to disclose publicly.
How do you divide your time between leading as a manager and carrying out actual marketing?
My job as leader is to ensure the teams have the tools, resources and skills they need to be successful, and then get out the way! That said, I still love to roll my sleeves up and help on projects, sitting with the teams to help them get to the best outcomes. It helps me better understand the day to day challenges and how I can support.
How do you seek inspiration?
I'm always inspired when I get to spend time with my peers in other companies and industries - we all face similar challenges and the chance to exchange ideas and learn together in programmes like The Marketing Academy is wonderful. Similarly, I'm inspired by my colleagues. It's inspiring to see how we help communities take on challenges big and small by bringing the power of technology, resources and people to help with initiatives around the world, from education through to health to make a difference.
Which company and its marketing do you find inspiring?
It's hard as there are many great examples. I'm inspired by brands that are bold and authentic, allow themselves to be purpose driven and can inspire. Nike comes to mind. KFC do a great job of connecting with their audience authentically, even in tough times. And the cult movement that John Lewis created around their Christmas ad is a great case study.
How do you relax?
I love to walk & hike. We have a 12-month-old puppy - he gets us outside and makes us laugh every day.