Are media companies changing and what does this mean for technology marketing leaders?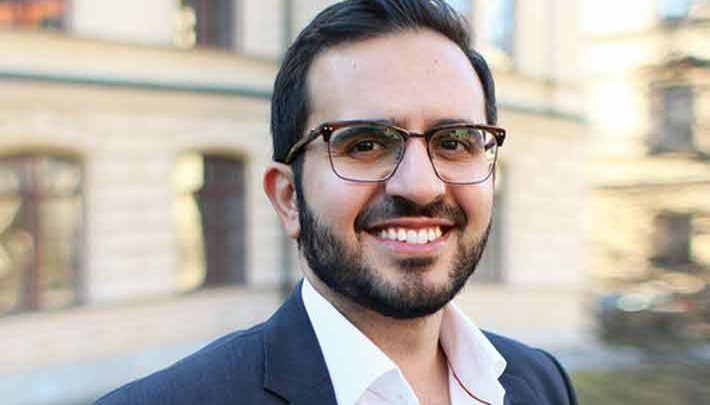 Much of our lives is online. We're controlling our homes, ordering food, listening to podcasts, socialising with friends and learning about the latest global issues all from our devices. Looking back over the last decade the shift has been cataclysmic. Back in 2010, of course, we had access to social media and messaging services but on-the-go up/download speeds were slow and people often reserved time in the evenings to get online in the comfort of their own homes (and wifi!). Since then, the speed, reliability and coverage of connectivity has improved hugely, meaning that we can rely on the device in our pocket to help guide us through life whenever and wherever we need it. Of course, this has changed how we spend our spare time; it comes as no surprise that one in five of all adults are spending up to 40hours a week on their smartphone.
The power of technology has been demonstrated in recent times, with COVID-19 seeing many people working remotely in order to continue providing services to their customers in a way that is safe for both staff and the wider population. This adaptability has been priceless in these unexpected and unprecedented times as it has allowed consumers to remain connected and businesses to continue to offer services. It has been hugely important that brands have been reactive to the quick-changing environment and have been able to cope with unexpected happenings. Technology is enabling brands to adapt and deliver appropriate and sensitive campaigns during difficult times, allowing them to continue to communicate and serve customers when needed most.
We're spending more time with digital media
The way we use technology means that people enjoy, and now expect, having convenient services. With tech opening up access to infinite content, people are spending more time than ever with digital media. 2019 saw the average internet user spending 6 hours and 42 minutes online per day. With such great exposure, digital media has of course become hugely valuable to marketers in all industries. Customers are accustomed to receiving high-quality content and breaking through the online noise means that marketers must be innovative with content and deliver it regularly to the people who care. As a result, we're seeing hugely creative and sophisticated content being produced by brands in all industries. The latest iconik Media Stats Report highlights this shift, with 41% of the Media Management solution's user base made up of industries other than Media and Entertainment.
Technology is giving brands power to develop the content they know their customers want to see, whilst making the process as easy and cost-effective as possible. This process has also helped businesses continue their work amidst the COVID-19 pandemic. Technology has primarily been adopted due to its convenience and cost saving opportunities, however it's been incredible to see how it has also built resiliency into the core of these businesses, allowing them to continue to produce content in order to keep in contact with audiences at a sensitive time. Keeping contact between brands and customers has been hugely important as it has built trusting relationship within extraordinary circumstances.
The technology helping brands in all sectors
Technology is at the centre of all content production and using it correctly can vastly improve what content you make, how much you use your assets and how you transform them into content of the highest-quality. We're seeing businesses in all sectors realising the value of tech within the creative process of content production; it can maximise your usage of the content you own and help to create quick and responsive campaigns. When dealing with large files, such as video, content needs to be quick and easy to find, as well as upload and download especially when working as part of a remote workforce.
AI is a great example of how technology has improved content production. AI-based tagging can remove the need to spend hours endlessly searching for the one clip which perfects your video - type in a location or a subject into your search bar and all of the relevant content is returned to you immediately. Its role is also developing in scene selection; AI is beginning to recognise content that's suitable within certain parameters, i.e. it will determine what's deemed appropriate as pre-watershed content.
The cloud is also playing a hugely valuable role in making content production easier and more accessible. Teams from around the world can contribute to and edit content quickly and easily which ultimately saves time and money and allows the best content to be created. With 53% of the organisations observed opting for cloud storage and 47% choosing an on-prem solution, it's easy to see that the flexibility the cloud offers is helping brands to branch out and create better media, while also building a robust and resilient network which can adapt and react to challenging times.
How can non-media businesses handle their new media roles?
What we consider as a media company is changing. Digital media isn't just relied upon by traditional media and broadcast type organisations; consumers expect high-quality content from businesses in every industry. Technology has been a great enabler in this; smart tech is becoming increasingly accessible, making it easier than ever to utilise AI and cloud tech into workflows and deliver robust and reactive campaigns to customers. Consumers are benefiting from inspiring and creative campaigns direct from their favourite brands, all whilst building memorable relationships.
iconik recently explored its customers' usage of assets and data within its media asset management tool - explore its findings in its Media Stats Report.