Sandra Witzel, head of marketing at SkedGo the travel app creation platform takes part in the Tech Marketers Q&A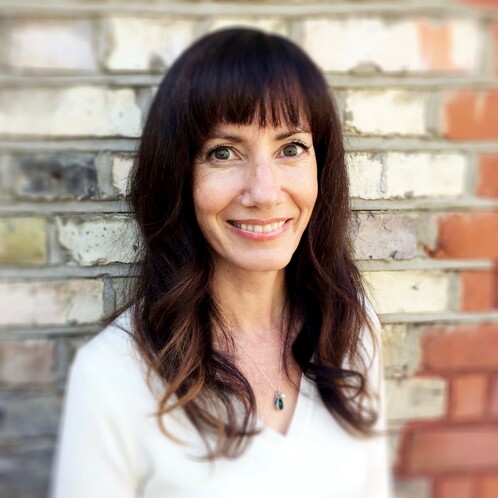 How do you describe your organisation to your peers?
SkedGo is a Mobility-as-a-Service (MaaS) enabler. A bit of a tongue twister, but essentially, we provide the technology to companies and governments to create their own, tailored mobility solutions, quickly and cost effectively.
MaaS is a new way of organising transport for users - it allows them to plan, book and pay for all transport needs via one single app, without resorting to multiple apps, websites and payment methods. The promise of MaaS is not only the convenience, but also the ability to provide highly personalised and localised trip chains - something SkedGo is very good at. Ultimately, this will reduce individual car use and allow users to make more sustainable transport choices.
How did you get involved in technology marketing and what attracted you to the role?
I have worked in digital and tech for a while, starting with search engine optimisation (SEO) and then developing a broader marketing focus. I first worked in online gaming and fintech, across different company sizes. Moving to SkedGo was a great decision. It's a company built by smart, down-to-earth people operating in a fast-moving environment. During my current role as Head of Marketing I helped SkedGo transition from a B2C focus to becoming a successful, well known B2B technology operator, in an industry that is really gaining traction. Part by luck, part by design, I'm now in what I believe is one of the most exciting, purposeful sectors imaginable.
What is the most exciting aspect of the role?
I have a lot of freedom and flexibility. This is a big part of SkedGo's culture. If someone has a good idea, the whole team listens and helps to implement it. Of course there is pressure to grow, but our culture is built on trust and transparency.
And what are the greatest challenges and opportunities to market an organisation like yours?
SkedGo is a very product, developer driven company. Marketing spending is conservative and cautious. Small budgets force you to be smart and strategic: there's no room to waste anything. This is a big challenge and a great opportunity. We have grown the business on a shoestring budget, yet we've established ourselves as industry thought leaders. Due to our reputation, I am now frequently asked to speak on behalf of the sector at industry events.
What is the greatest budgetary challenge you face? Are budgets increasing or decreasing?
We are a global business, with a strong focus on Australia, New Zealand, North America and Europe. That means a wide reach for a small marketing budget. You have to avoid spreading yourself too thinly and not waste resources on too many small targets. Strategic partnerships and initiatives are crucial.
Tell me about the team, how big is your team and how have gone about building the team?
My team is small but smart, and have all been working in tech, transport and Mobility-as-a-Service for a long time, knowing the business inside out. I also rely a lot on outsourced services, for example content and PR. This suits our lean, remote working structure at SkedGo and ensures I get the right services at the right time, with the right level of investment.
Are you finding that the role requires a greater focus on data and therefore data skills?
Now we are growing at a faster rate, our budgets are increasing, and the market is getting more competitive. Data is crucial to analyse how effective our marketing efforts are and steer them in the right direction. However, data is a tool and shouldn't be the end goal.
What is your view on social selling and would you consider it?
Social selling can work really well in B2B. It enables us to get conversations started, make new connections and reach out to potential customers. There is something to be said for 'I'll have what she's having' type thinking.
Which marketing technology or other tools do you rely on in your job?
The magic lies in the mix. There isn't one technology or tool that does it all. It's the unique combination we have developed and optimised over time that makes the difference. With SkedGo, we are operating in a niche area within the B2B field, so often we are one of the first companies of our kind using certain methods. There is a bit of trial and error, or 'build, learn, measure' as tech companies like to say.
Will AI and ML become key technologies for you in your role?
If they serve our goals, yes.
Is there an over-reliance on metrics and KPIs in the job today?
Both are important to measure and achieve success, but marketing is only ever part numbers. Creativity and the ability to think strategically and outside the box are equally important.
What is the most frustrating aspect of working in marketing in the tech sector?
I can't see any frustration. This is a great time to be working in tech marketing. We have access to more useful tools and insights than ever. There is enough competition and pressure to keep you on your toes and prevent you from becoming complacent.
Which companies do you admire for their marketing prowess?
Atlassian - the Australian enterprise software developers behind tools such as Jira and Confluence - are a great success story showing what happens when marketing and product work hand-in-hand. How they applied a very unique sales and marketing strategy to achieve their goals provides an insightful case study.
If you have any time, how do you relax away from the role?
My husband is a great cook and we are both foodies, so there's a lot of eating delicious meals. I love to travel, to explore different cultures and enjoy spending time with family and friends. I am also a bit of a health nut, so if you want to discuss the pros and cons of a vegan vs a ketogenic diet, I'm your gal.