Nearshore technology specialists Future Processing marketing leader answers the Tech-Marketers Q&A
Nearshore technology specialists Future Processing marketing leader answers the Tech-Marketers Q&A
Describe your company and the products you are marketing.
Future Processing is a bespoke, end to end software development expert company, focused on building long lasting partnerships based on our technical expertise. We think about software development as of something that solves business problems and we know the right questions to ask to achieve great results. Beside the software, we're fun to work with, we're really energetic and our culture fosters open-mindedness and a drive to succeed.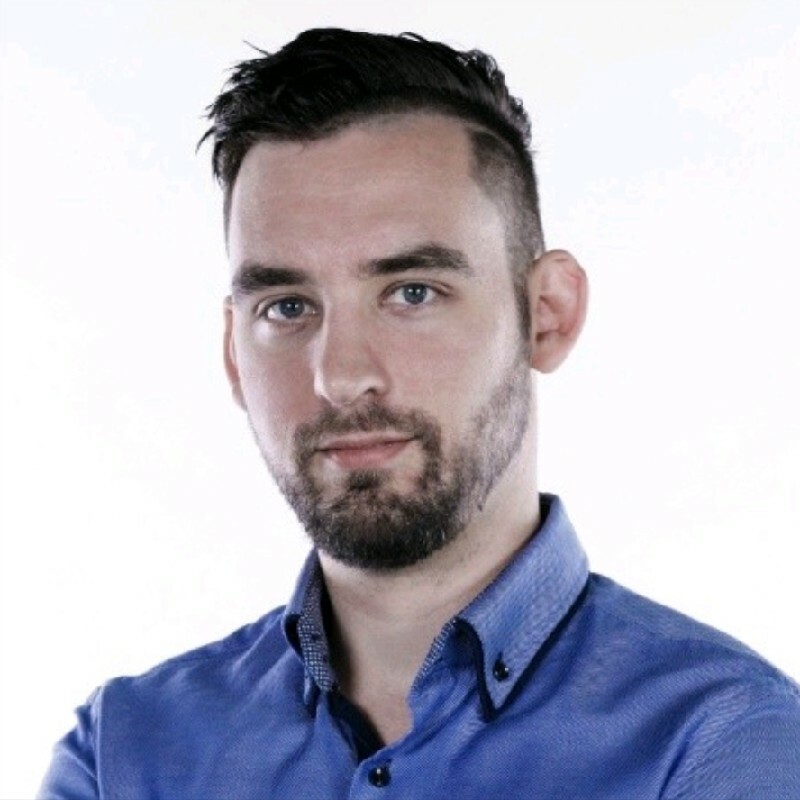 Are you the most senior marketing person and what is your reporting line? 
When it comes to the position in the company structure - yes, I am the most senior marketing person. I work hand in hand with Sales, Client Engagement Management, Delivery and Technical Expertise executives. We work together, under the leadership of our Managing Director and I believe that this combination of competences allows us to work on a strategy that takes into account the goals of all departments and helps us be sure that these are aligned with the company's overall strategy.
How did you enter into a marketing career? 
It wasn't so obvious from the start, as I was hired to work as a Software Quality Assurance Engineer. Soon after that, I realised I wanted to combine my skills and hobbies. Therefore, taking into account my love of graphic design and my experience in IT, I created the very first Future Processing design team. As the company grew quite dynamically, we had to rebuild the way we support our business development initiatives. My team have joined forces with the marketing team and took responsibility for the whole branding and marketing communication strategy. After two years or so, I decided to align our marketing goals with the sales team, giving birth to the current structure and shape of my marketing departments. We now focus on delivering revenue and B2B communication.
And how did you enter the technology sector? 

I'm a Silesian University of Technology graduate, so this sector was my primary choice long before, and since Future Processing had been cooperating with technical universities for years, it seemed to be the natural choice for me to join the Future Processing Team.
Which marketing technology or tools do you rely on?
 
Marketing technology - the so called MarTech - evolves very quickly, faster than ever before in the era of big data, automation and digitalisation of solutions. At Future Processing, we understand that data is the key to any decision and we want our decisions to be well thought out.
I would start with properly designing your operational processes (Marketing-Sales-Customer service) and making sure your team understands them. What is more, such processes need to be designed in a way that will boost your team's effectiveness and not inhibit it. Here is where CRM system comes in handy, with all the data you can rely on when analyzing effectiveness, revenue, return on investment (ROI) etc.
We also have a BI system synced with the CRM, so we can build more advanced data reporting dashboards and integrate it with data from other departments within the company. Integration and visualisation of data is crucial.
Of course, we also we have other systems that help us roll out campaigns and conduct marketing activities, such as tools for marketing automation, Google marketing suite, SEO analytics tools etc. There are plenty of them.
Which new wave technologies do you think will transform marketing? 
AI-based solutions for data analysis for sure! Finding patterns and advanced data analysis techniques are already available in various CRM modules and digital marketing tools which makes prediction and task management so much easier! However, you still need to remember that the conclusions are as good as the data you gather so, in my opinion clear and effective internal process paired with detailed lessons learned is essential.
What is the most frustrating element of working in marketing? 
It is a common belief that investing enough money and effort in one marketing channel will generate quick results. From my 10-year experience I can conclude that it doesn't work like that in B2B marketing. Investment in long term strategies based on continuous optimisation is much more effective than expensive 'marketing campaign shots'. However, I also understand that it may be difficult or even frustrating to wait for the results bearing strict KPIs in mind. The patience and determination (and here I don't mean to simply wait and do nothing, rather to observe, analyse the results and optimise your strategy) are essential since first satisfactory results can be visible after a half year period or even later.
What would you like to see improve in technology marketing? 
Nowadays there are too many worthless marketing contests, prizes, and rankings which allow you to simply buy the top rank position or a 'top company' badge. In my opinion such actions have negative impact on the marketing industry, as it is getting hard to find the genuine, reliable contests, where your actual experience and achievements are the key measurements. I can imagine how confusing it can be for clients, not knowing whether they can rely on such titles or not. However, what is comforting is that the things that matter when entering a partnership can be judged in so many other ways, not only by looking at a couple of vague titles
Is there an over reliance on KPIs in technology marketing? 
In my opinion marketing KPIs should be treated as a hygene factor and kind of a 'sanity check' indicator of your team's performance. Of course, KPIs shouldn't be marketing goals themselves, but in combination with a broader perspective of business strategy they are extremally valuable. We should always remember that according to the VUCA concept ( volatility, uncertainty, complexity, and ambiguity), change is the only constant and that is why your marketing KPIs should only be reviewed in reference to your business strategy - not the other way around.
Do you think that the marketing landscape is changing and if so, how are you transforming the way marketing operates in your organisation? 
A customer buying journey is becoming more and more complex. Clients spend more time on research, they are more informed, aware of the competition and less prone to traditional advertisement. The Future Processing marketing strategy has transformed throughout the years, significantly reducing outbound activities in favour of inbound and content-oriented ones. It requires a lot of work to create the content valuable from the client's perspective but you gain as much as you invest.
How much time a week would you say you spend on future planning/experimenting or research? 
It is really hard to define the exact number of hours. I spend noticeably more time on planning during times like the end/beginning of a year or the mid-year holiday season, as customer's decisions are usually paused then. Inside Future Processing experimentation and constant improvement are rooted in our company DNA, so we always try to optimise our current marketing activities and pursue new possibilities or test new marketing tools.
How many people are in your marketing team? 
Overall there are 13 people in Lead Generation/Content, Field Marketing and PR teams, including me as manager.
What is the most important element of creating a great marketing team? 
Definitely trust. You cannot run or control every marketing activity by yourself. To make sure your team members realise their full potential just give them enough space for experiments and let them do things their own way. Even though this may sometimes lead to failures, it also creates opportunities to learn something new, improve your strategy and strengthens the bonds with your team!
What is your marketing budget? 
Around 650 000 GBP per year.
How do you divide your time between leading as a manager and carrying out actual marketing?
I'll say 80% for managing and strategy planning and 20% for actual marketing activities. I think that working along with great specialists whom I can really trust is the key here.
How do you seek inspiration?
Brief brainstorm sessions with your team or with external advisors can spark a new idea quite quickly. Recently, a lot of knowledge and inspiration can be gained simply from a discussion with other software development companies' CMOs - there is no need to 'reinvent the wheel', so we can all learn from the experience of similar businesses during i.e. think tank sessions.
Which company and its marketing do you find inspiring? 
I find a lot of small, fast growing companies and startups very inspiring. Take Brand24 (social monitoring tool), for example - their success proves that Polish IT solutions can be considered as top shelf products. Michał Sadowski, Brand24's founder & CEO, is a natural, outgoing person who is constantly involved in daily marketing activities. His success brought him recognition within Polish market and he is becoming more and more recognisable abroad. Good work there Michał!
How do you relax?
We all know that working hard to achieve lead generation KPIs and meet the targets is very entertaining, but sometimes I just need to focus on my personal challenges as well. Lying down and relaxing bores me, so in order to satisfy my need for adventure I often hike or go skiing in the nearby mountains and, together with my wife, we look for new goals to achieve and kilometers to cover during our trips.
Advertisment