Former FMCG innovation leader tells Tech Marketers how her love of helping startup tech firms led to a marketing career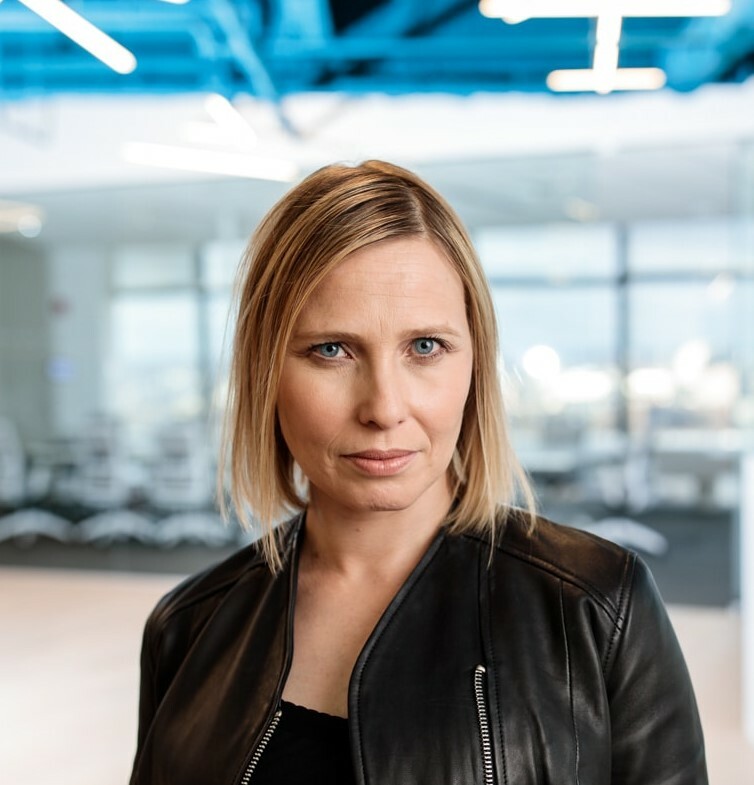 Describe your company and the products you are marketing.
Tamr works with the world's largest organization helping them to quickly and easily master their data to deliver tangible business value.
Are you the most senior marketing person and what is your reporting line?
I am the Chief Growth Officer, reporting to the CEO and Co-Founder, Andy Palmer.
How did you enter into a marketing career?
I started my career in External Relations and Communications at P&G
And how did you enter the technology sector?
In my last role at P&G I was an Open Innovation scout, creating partnerships between P&G and startup companies. A significant part of my role was to help the startups position their technology to appeal to P&G business units. This made me realize how much I love helping tech companies position and market themselves. So I crossed the lines, and became a product marketer in a tech company. Since then I have been working in tech startups.
Which marketing technology or tools do you rely on?
We use an extensive tech stack to streamline our work. SFDC - CRM, Hubspot - marketing automation, Terminus - ABM, Bizable - lead attribution, Outreach.io - BDR outreach, Drift - conversation, are others.
Which new wave technologies do you think will transform marketing?
I am looking forward to a stream of technologies that can better measure ROI across all marketing activities and across the customer journey. I am looking for technologies that will enable the CMO to better plan where to invest and predict outcomes.
What is the most frustrating element of working in marketing?
One of the main frustrations is the time and resources a small organization needs to invest in making Martech tools effective.
What would you like to see improve in technology marketing?
Less configuration, more out-of-the-box value for smaller marketing teams.

I am looking for tools to provide insight and predictions based on industry standards and crowdsourced data to decrease the trial and error that is often too expensive for smaller marketing teams.
Is there an over-reliance on KPIs in technology marketing?
KPIs are critical to be able to drive success, but they cannot replace the basics: great customer experience and engaging content.
Do you think that the marketing landscape is changing and if so, how are you transforming the way marketing operates in your organisation?
There is an organizational shift from pure marketing to growth: an organization that oversees the pipeline creation from awareness to lead follow up and creation of opportunity.
How much time a week would you say you spend on future planning/experimenting or research?
I am trying to dedicate at least half a day a week for planning / educating myself on new trends and discussing new ideas with the team. I find that Friday afternoons are a great time to invest in planning and learning.
How many people in your marketing team?
We have eight members of the marketing team and nine members in the Business Development organization.
What is the most important element of creating a great marketing team?
Hiring great talent! Great teams are composed of great people, that love what they're doing and love creating the magic of marketing together.
What is your marketing budget?
N/A
How do you divide your time between leading as a manager and carrying out actual marketing?
I focus most of my time in hiring, mentoring, setting directions and ensuring we strategically align with the business goals.
How do you seek inspiration?
I listen to podcasts, read books and follow some marketing leaders that I love their work.
Which company and its marketing do you find inspiring?
In the B2C world, I love Athleta. I love their mission, their customer experience, how inclusive their communication is and how they differentiate themselves from all the other athleisure fashion brands.
In B2B, I love Wistia's work. Their brand is always fun and engaging, their content always adds value, and it's a great product to use.
How do you relax?
I spend time outdoors - skiing, riding my bike, hiking, standup paddleboarding.