Expedia Group is best known as an online travel site. Expedia Partner Solutions is the fast-growing B2B partnership brand of Expedia Group. Sarah Newcombe heads up the marketing for this brand.
How do you describe the organisation to your peers?
Expedia Partner Solutions is first and foremost a tech company and as such, there's a very fast pace to our work. No two days are the same, which keeps it interesting.
Expedia Partner Solutions (EPS) enables other companies to include the Expedia Group travel inventory of hotels, flights and activities into their offering to their customers. That could be an airline that wants to bundle hotels with its flights; an online travel agency that wants to broaden its offering to its travelers; or a financial institution that wants to include travel as part of its credit card loyalty rewards program. We work with businesses from a wide range of segments in 72 countries worldwide.
Companies can connect to the Expedia Group supply either through EPS' API, called Rapid; through one of EPS' e-commerce template solutions based on the hotels.com or the expedia.com B2C sites; or through EPS' travel agent booking tool, Expedia TAAP.
How did you get involved in technology marketing and what attracted you to the role?
What I love about marketing is that it is a mix of creativity and science; you need to use both to successfully make your company stand out from the competition.
During my career, I've always worked for B2B tech companies. I enjoy the challenge of taking something complex and using creativity to make it easily understandable to 'non-techies'. It's easy to get carried away with all the bells and whistles when it comes to subjects like machine learning and AI, but you need to keep reminding yourself to strip out the jargon and bring your message back to how technology makes our partners' lives easier.
I was attracted to my current role at Expedia Partner Solutions because it involved scaling up the marketing team and function, proving the impact of our activities and showing how we support the business with its overall strategy. Before I joined, the marketing team simply offered support and responded to ad-hoc requests from sales. There wasn't a strategy in place and the team didn't have a clear vision or purpose. I enjoyed the challenge of turning this around, using data to show the impact the team's activities were having and how proactive marketing drives business growth.
Working for a company at the forefront of the travel tech industry was also a big driver for me. Our teams at EPS do such great work to help our partners and to ultimately improve the way their travelers discover the world.
What is the most exciting aspect of the role?
What I love about EPS is how we live by a 'test and learn' ethos. If you have an idea for a new project or approach, as long as you back it up with strong data, nine times out of 10 you will get the go-ahead to test it out as a pilot project.
The most exciting part of my role is getting to flesh out a concept from a brainstorming session into a campaign and then seeing it executed in market. For example, this year we ran an Account Based Marketing campaign for the first time. Our outreach involved sending our key prospects remote control racing cars, pop-up cards and personalised videos. It was a lot of fun to work on and we're assessing the results of this right now.
And what are the greatest challenges and opportunities to market an organisation like yours?
As with any company, there are a few rules around the data we can share in our marketing efforts for EPS, which means you often have to rethink your initial ideas. But these challenges can also be really fun as you need to think of creative workarounds.
It's exciting to be part of a company that is doing something genuinely different in the marketplace. We lead the way in the travel tech industry in terms of the level of support we give our partners. We're with them at every stage of their journey with us - from product launch to product optimisation and even merchandising and marketing - to make sure they are as successful as they can be. This gives us the opportunity to bring out the more human side of B2B marketing; something we are working on at the moment is weaving more of an emotional slant into our messaging, shifting away from the factual focus on product capabilities and benefits which B2B businesses tend to rely on.
What is the greatest budgetary challenge you face? Are budgets increasing or decreasing?
Prioritisation is always one of the biggest challenges; specifically, how much resource to dedicate to tried and tested campaigns versus the amount to set aside for new projects that, on paper, are less of a sure thing. Getting that balance right can be tricky.
I find Coca Cola's 70:20:10 rule a useful guide to follow - 70% of the budget goes on tried and tested, low-risk campaigns; 20% on innovating from what worked in the 70% bracket and 10% on completely new, untested campaigns.
Tell me about the team, how big is your team and how have gone about building the team?
The marketing team at EPS is fairly small, but it is growing which is great. This will allow us to bring talented individuals onboard who have more specialised skillsets.
Are you finding that the role requires a greater focus on data and therefore data skills?
Throughout my career I've always been very data-centric as I believe that's the best way to help you prioritise your resources, determine the best routes to market and to identify what partners/customers really want.
We don't have a marketing analytics expert on our team at present, but we are planning to hire for a Partner Insights Manager who will be responsible, among other things, for bringing the voice of our partners to life by telling stories based on partner data.
What is your view on social selling and would you consider it?
Social selling is another route to market that should be part of a marketer's toolkit, but its importance really depends on your target audience.
At EPS we have done some recent work in social selling, launching a LinkedIn Ambassador programme. For this we drafted thought-leadership blog posts for some of our senior leadership team who posted them on their own personal LinkedIn accounts, leveraging the strength of their networks to promote the EPS brand. We've only been running this campaign for a few months, but the initial results have been promising.
Which marketing technology or other tools do you rely on in your job?
There are several tools and platforms that I find really useful. The marketing dashboards on Salesforce help to show the performance of marketing-generated sales opportunities. I also use Similarweb for prospecting and Marketo to gather behavioural insights on our prospects and support email sends to them, as well as to our existing partners.
Finally, Microsoft's OneNote is critical to help reduce the number of Post-it notes on my desk!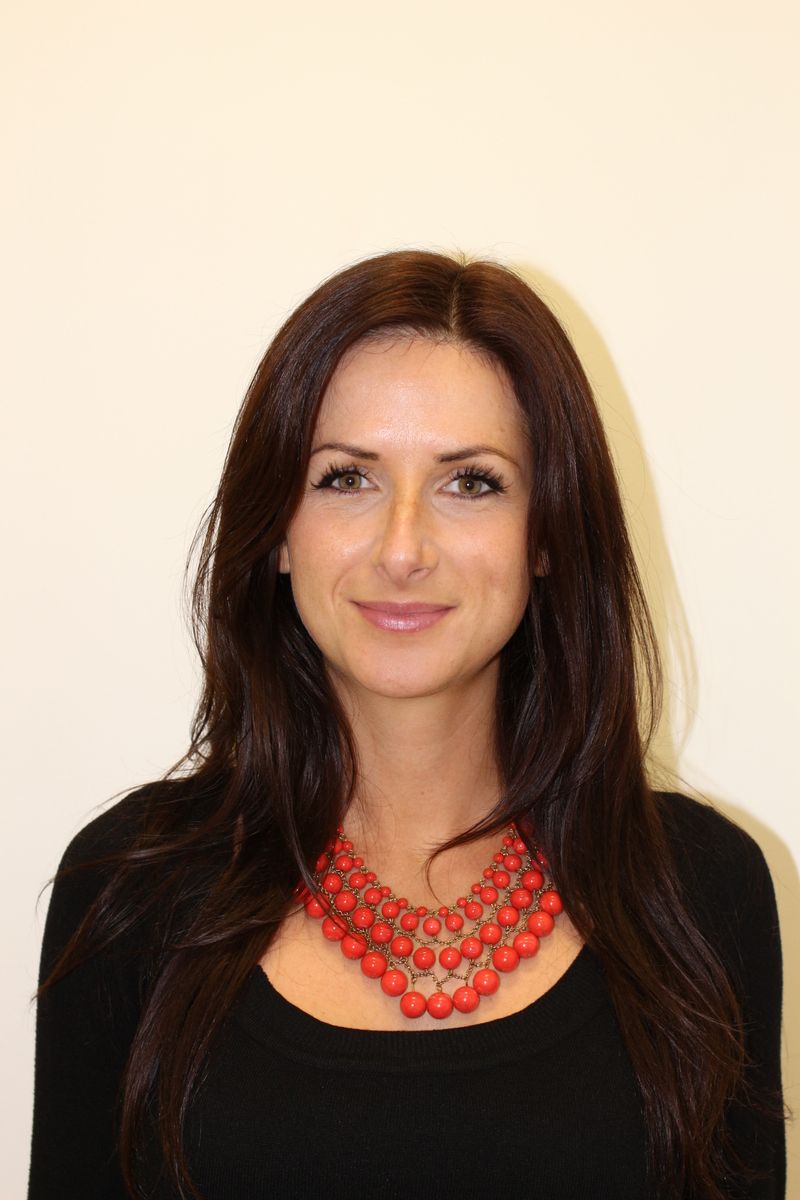 Will AI and ML become key technologies for you in your role?
Yes. We are already using tools that use AI and ML to predict the best piece of marketing collateral to give to a prospect at a particular stage in the buying cycle. It will only grow from there.
I'm sure that, in the future, these technologies will help us to craft hyper-personalized, high-performing marketing campaigns, selecting different outreach channels and tailoring content depending on the information we know about each prospect and their behaviour. I recently read an article that said AI and ML may enable 'segments' of just one person - that is still probably some way off yet, but it's an interesting concept.
Is there an over-reliance on metrics and KPIs in the job today?
I think there can be an over-reliance on the wrong kind of metrics. I went to a strategy training course recently and one of the things that really resonated with me was the difference between measuring outputs, out-takes and outcomes.
To give you an example, say you create a video for a new product launch (output) resulting in 6,000 additional website visits in one week (out-take) from which you gain a 10% spike in sales (outcome). I think too often out-takes are measured over outcomes in marketing. If the number of clicks on your social media posts increases by 20% or traffic to your website spikes, but none of those people go on to purchase, does this have real significance?
In addition to this, I believe marketing needs to take responsibility for the success of the whole lead funnel, including the conversion of Sales-Qualified Leads (SQLs) to opportunities and opportunities to sales. It's an important step to strengthening relationships with the sales team and helps marketing to be seen as a department that drives strategic business value.
What is the most frustrating aspect of working in marketing in the tech sector?
One frustration of the tech sector in general is its tendency to be male-dominated. But we are seeing this start to change. We've made great strides within Expedia Group when it comes to gender diversity, with 50% female representation across the brand as whole, including several senior roles.
We still have a way to go towards true gender equality in the industry but I'm positive about the changes that are happening.
Which companies do you admire for their marketing prowess?
I really admire companies that approach the market in a new way. NAB bank in Australia has done some great campaigns. One of the most memorable used the format of a 'Dear John' style letter to announce that the bank was 'breaking-up' with its competitors and was 'moving on' as they had 'grown apart'. The campaign went as far as to hire actors to perform break-up skits across Australia and a pianist to play love songs outside a competitor bank.
Their most recent campaign, 'More than money', was built around the theme of progress and the importance of personal connections, with several case studies bringing to life how the bank had invested in local Australian businesses and the environment. Both campaigns bring fun and emotion into the banking industry, which is traditionally quite serious and impersonal.
Finally, I feel that Hubspot leads the way for content marketing. The resources they create are genuinely useful - one of their ebooks actually helped me get my job here at EPS as it covered a subject that came up in an interview question!
If you have any time, how do you relax away from the role?
Away from EPS I like making things. My latest project was a meter-tall papier mâché penguin!