Peter Finter, CMO Q&A
CMO Q&A Peter Finter of Couchbase
Which company do you work for?
Couchbase, Inc.
What is your role?
Chief Marketing Officer
Where are you based?
Santa Clara, California
Where were you born and raised and where do you live now?
I was born and raised in the UK, have lived and worked in Germany and Canada, and have spent the last 10 years in California's Silicon Valley.
How did you enter the technology sector?
I'm a EE graduate from Imperial College London, and spent the first part of my career in customer-facing roles for large telecommunications vendors and service providers, including BT.
How did you begin a career in marketing?
I decided to make the move to marketing after 10 years in sales: frankly, I thought salespeople needed better marketing support! I started in product & solutions marketing and ended up covering all the bases, both in the field and at corporate. My time at Nortel was especially illuminating, given what was going on in the company and the market at the time: let's just say I learned a lot.
What aspect of marketing doesn't get enough attention?
The value of persistence, and consistency. We're so tempted to keep it fresh that we abandon messages and strategies before they really land. "Seven times in seven ways" is my mantra!
What would you say is your greatest strength?
Harnessing the strengths of others to achieve audacious goals as a team.
What would you say is your biggest weakness?
My blind spots!
Which marketing technology or other tools do you rely on in your job?
It's a long list! And it keeps changing (thanks Silicon Valley!), but shared BI tools such as Tableau are transforming the sales/marketing relationship with real-time account intelligence that keeps both parts of the team in sync.
Is it hard to balance work and your personal life?
Of course! But consciously focusing on one or the other at a time helps me feel better about both. Try boondocking with no phone service for four days (as I did recently) and you'll realize what you've been missing!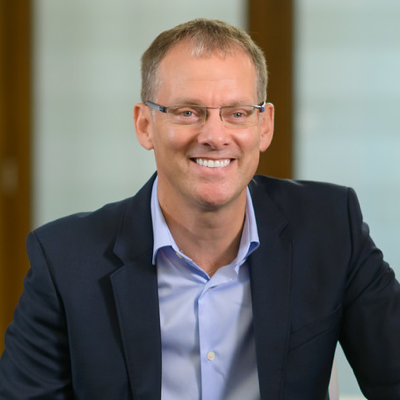 What is the most frustrating aspect of working in marketing in the tech sector?
I wouldn't deem it frustrating as such, but "challenging" for sure! The inherent fast-paced nature of technology creates its own set of challenges, especially on the marketing side where each company fights for mindshare among very busy, overly inundated developers, architects, and technical decision makers. As current technology and solutions continue to evolve, keeping audiences educated while staying top of mind is key.
Is there an over-reliance on metrics and KPIs in the job today?
Not at all: we could all do with more, better data to help us make decisions, but the key is not to lose sight of the forest for the trees. Context and common sense are still the most valuable tools for the marketer.
What is the most exciting aspect of the role?
I personally love seeing how the messages we spend so long crafting actually connect with our target audiences, and then get reflected back in what they say about themselves, and us, to their peers. It's a great team sport!
How has the job changed in your time?
Not to overtly date myself, but when I started in marketing, there was no such thing as a smartphone, search engines were nary a twinkle in anyone's eye, and the word Twitter was still associated with the movie Bambi. It's simply amazing how technology has impacted marketing over the past two decades alone. Before the advent of email marketing and social media, companies invested millions in direct mail-- shipping letters and catalogs to prospective customers in hopes of seeing at least a 2% response rate. And now, 20 years later, with the advent of GDPR and email spam filters, DM is back in fashion!
And what still needs to change?
Marketing's a much-misunderstood function that's constantly evolving: it's our job (and our calling) to change that!
On a scale of 1 (very negative) to 10 (very positive) how would you rate the relationship between the CEO and marketing in the technology sector?
It's complicated :). CEOs in tech look to marketing to solve the hard-to-quantify (outside of pipeline creation) problems in areas that are typically not in their own career experience, while marketers talk to CEOs in a language all of their own. There's potential for a lot of misunderstanding. That said, appreciation for the role of marketing is increasing as the customer buying journey becomes more complex, and less directly manageable by sales.
How do you occupy your time outside work?
My energies outside of work are focused on my family and my community: currently I'm volunteering with a medical charity serving women and men in the Bay Area facing pregnancy decisions and emotional healing from pregnancy loss, which affects far more people than we might realise.
Name a peer you believe should be recognised?
Less of a peer and more of an icon, I'll always consider Lauren Flaherty, former CMO of Nortel, Juniper Networks and CA Technologies, one of the best marketing leaders I've ever worked with.
What is your favourite sport and sports team?
Having lived in several countries, I've come to enjoy and appreciate a ton of different sports, but it all started with Liverpool FC, this year's UEFA Champion's League winner. As I've learned, support Liverpool and "You'll never walk alone".