CMO Q&A Kristin Brennan, VP of Marketing at Datrium responds to the TechMarketers Q&A
How do you describe the organisation to your peers?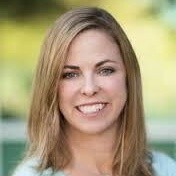 Datrium is the leading provider of software defined converged infrastructure. We liberate IT from complexity by eliminating data silos and bringing together primary storage, backup, encryption and mobility into a single unified platform that can run in multi-cloud environments.
How did you get involved in technology marketing and what attracted you to the role?
My father was a marketing executive at GE, Honeywell and Memorex when I was growing up, so I had a great deal of exposure to the field of marketing. Shortly after graduating from college, I landed a job as a marketing manager for Wells Fargo focused on their merchant card services business. We were doing some very interesting work in the area of Internet commerce and I was pursuing my MBA focused on marketing at night at UC Berkeley. After graduation, I decided I wanted to work for a "real technology" company so I joined HP. The pace of innovation and the game changing nature of cutting-edge technology are what attracted me to the segment.
What is the most exciting aspect of the role?
The technology market is incredibly dynamic. There is constantly new venture backed start-ups, acquisitions, and technology breakthroughs that change the playing field and people's lives.
And what are the greatest challenges and opportunities to market an organisation like Datrium?
Datrium is exciting because it's changing the market landscape by converging five critical data management features - primary storage, backup, encryption and mobility - in a unified platform that can run in a multi-cloud environment. This is truly liberating IT from the complexity of managing data silos and brittle antiquated systems. We get the opportunity to market solutions that customers have a strong appetite for and which solve their acute pains - it's not like you have to market a solution looking for a problem. The problems companies are facing because of their data silos is real and growing and Datrium genuinely solves it.
The challenge is always how to break through the noise and help customers and prospects understand that while others may use similar words or describe things in similar ways, ours is truly an innovative approach that we spent four years building the right way from the ground up while others are simply bolting on backup or other technologies after the fact, which is not effective.
What is the greatest budgetary challenge you face? Are budgets increasing or decreasing?

Budgets at a startup are always a challenge which is why measuring and explaining the return on your investments is so critical. Ruthless prioritization and strong communication with Sales about what is really "moving the needle" is critical. Consistently proving the value of marketing toward increasing the bottom line can lead to budgets increasing.
Tell me about the team, how big is your team and how have gone about building the team?
Our team is small but mighty and works with a team of talented contractors to augment our resources. I've leveraged my network to build the team and added talented people from other parts of the organisation who want to get more involved in Marketing.
Are you finding that the role requires a greater focus on data and therefore data skills?
Data analysis skills are very important to the job because you have to be able to measure the effectiveness of your marketing programs and campaigns. It becomes more difficult as the volume and channels increase. However, strong communication skills remain a top required skill for marketers. It's really about telling a story; the story of how your products are improving the lives of your customers as well as the story of your data in terms of the effectiveness of your marketing programs and campaigns.
What is your view social selling and would you consider it?
Yes! I have used chatbots and leveraged platforms such as Twitter to engage prospects in a meaningful way. We're in the process of expanding both earned and paid social programs at Datrium.
Which marketing technology or other tools do you rely on in your job? Marketo, webinar platforms, Google Analytics, WordPress, Medium, LeadLander, Outreach, and more.
Will AI and ML become key technologies for you in your role?
Most likely at some point, but sometimes AI and ML are just statistics with a fancy label.
Is there an over-reliance on metrics and KPIs in the job today?

Metrics and KPIs are very important but you have to understand the big picture. If Marketing is meeting all of its KPIs but Sales is missing its number, you have to understand what's going wrong. It's important to take into account both qualitative and quantitative considerations.
What is the most frustrating aspect of working in marketing in the tech sector?
There can be a tendency for first-time technical founders to discount marketing. They may not understand the role and so don't appreciate the power of what good marketing can do. There's also a perception that technical people "hate marketing." I would suggest they just hate bad marketing.
Which companies do you admire for their marketing prowess?

Nike, Patagonia, and Apple.
If you have any time, how do you relax away from the role?

I like to spend time with my family and friends, take a spin class, hike, travel, and read a great book.